AgriChem Moisture Sensing Systems
AgriChem Sensor Options
| | Standard-size flow-through | Standard-size flat plate | Mini flat plate |
| --- | --- | --- | --- |
| Basic electronics | FT-11C | FP-21C | |
| Mid-range electronics | | | FP-32C |
| Advanced electronics | FT-14C | FP-24C | |
AgriChem Interface Options
MDS - Operator interface for FT-11C and FP-21C Moisture Sensors.
DiMDI - Operator interface for FT-14C and FP-24C Sensors.
Take control of moisture content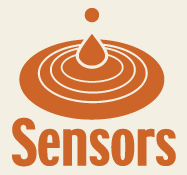 Whether you're buying, selling, or processing, uncontrolled moisture takes money out of your pocket. Old-fashioned moisture sampling only tells you what's in the coffee can, and laboratory testing can take days. AgriChem moisture sensing systems measure across an entire load or batch and give you real numbers in real time and a substantial return on investment.
Our patented capacitive technology is as accurate as a laboratory assay and can be built right into the mixer, conveyer, auger, or chute. Our hardened aluminum, stainless steel, and ceramic designs are built tough to stand up to harsh conditions and demanding processes. Our display modules can give you direct readouts and send information directly to your process control system.
AgriChem sensors come in two body styles.
The flow-through body style is accurate, simple to use and ideal for applications in which a large volume of material is being moved in bulk.
The flat plate body style is compact, robust, versatile, and designed to fit in places where the flow-through body style cannot.
The sensors offer a range of electronic sophistication to fit specific applications.